Wednesday, 29 August 2012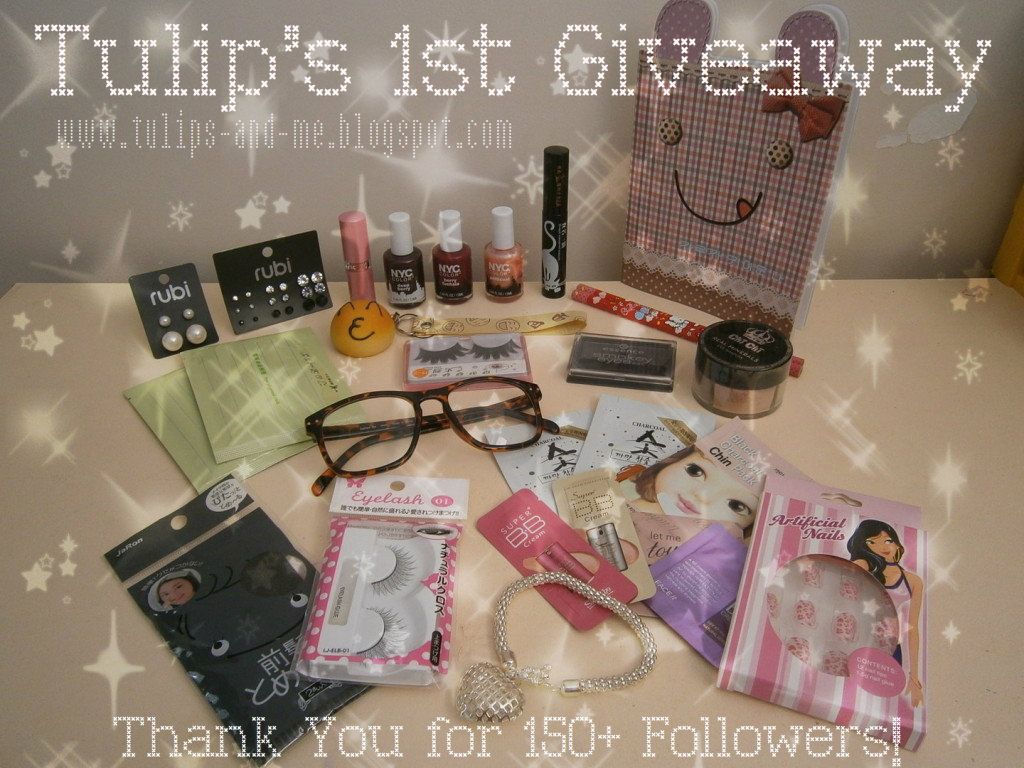 She is doing a giveaway from bb creams to glasses
click here to find out more!
http://tulips-and-me.blogspot.com.au/2012/07/a-giveaway-for-my-lovely-followers.html
jing-jing is doing an amazing giveaway on 13 amazing sheet masks
click on the lip to check it out!!
Monday, 27 August 2012
Today I will be reviewing my first My Beauty Diary Mask - the Apple Polyphenol Mask
My Beauty Diary is a popular Taiwanese skin care brand - especially famous for their sheet masks
Living in the UK its very hard to try out Asian skincare unless I go to Hong Kong for holiday. I really wanted to try My beauty diary since I first heard about it especially the Apple Polyphenol because its for enlarged pores which i suffer badly so when my friend offered to let me try one of the masks I said yes straight away! :)
This is a print screen of the description from the My Beauty Diary Website
Okay some of you might thinks its fake cos NEWER My Beauty Diary masks are very thin and transulent, but the one I tried is like a regular sheet mask because this is the older version - I'm sure it's real because my friend got it from Sasa when she went to Hong Kong
there's a clear film that comes with the mask
its a bit big for my face :(
What I think
It doesn't really smell like apples, the smell is very subtle a bit like flowers?
Seeing that I've only used this once I can't really tell if this has improved my enlarged pores.
Its quite hydrating and feels very fresh on the skin.
Will I Buy This?
Yes, definitely I want to see if there will be any improvement if I used it continuously - when I do get my hands to try this again I will write a more detailed review :)